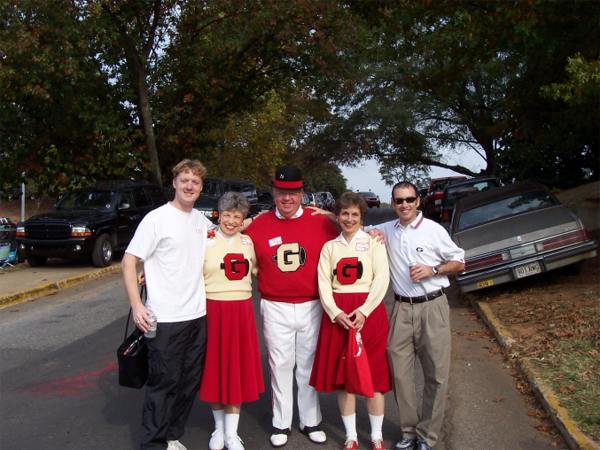 Kevin and I pose with the cheerleaders from the 1950s.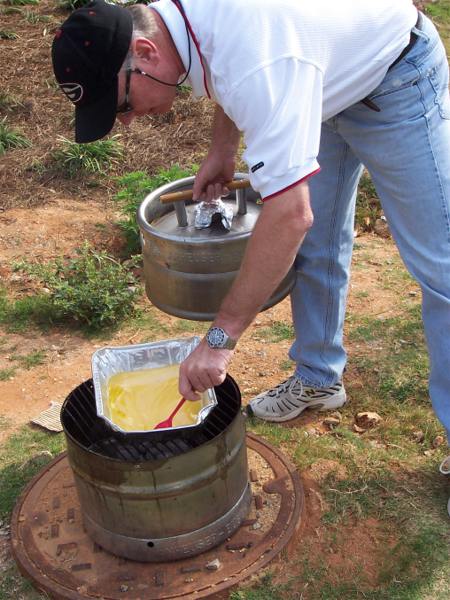 The father of #61 Michael Turner shows the grill he made. He cooked us incredible breakfast burritos!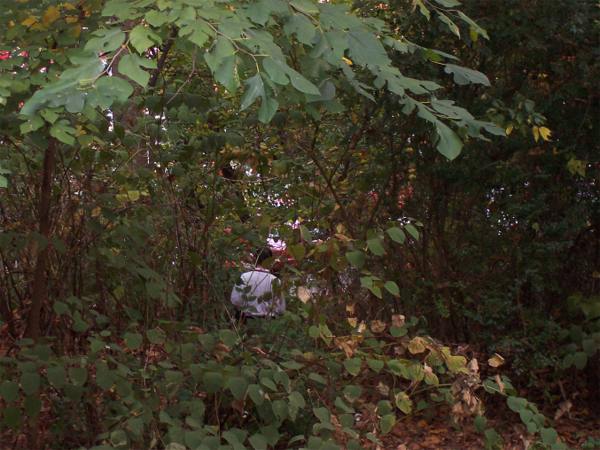 Kevin rids himself of some of our High Gravity beer.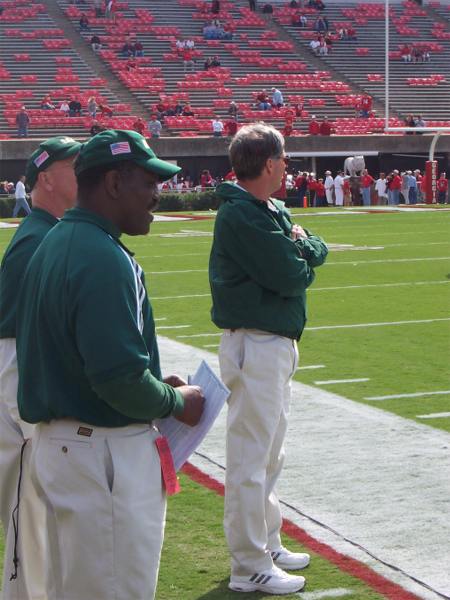 They said it this was their coach.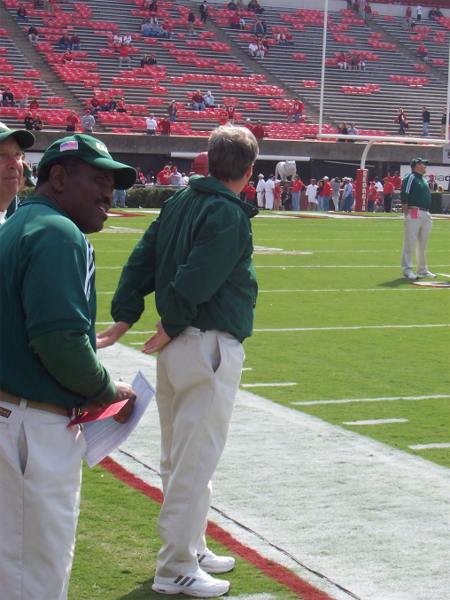 I guess he was asking for a high 5 from behind...(?)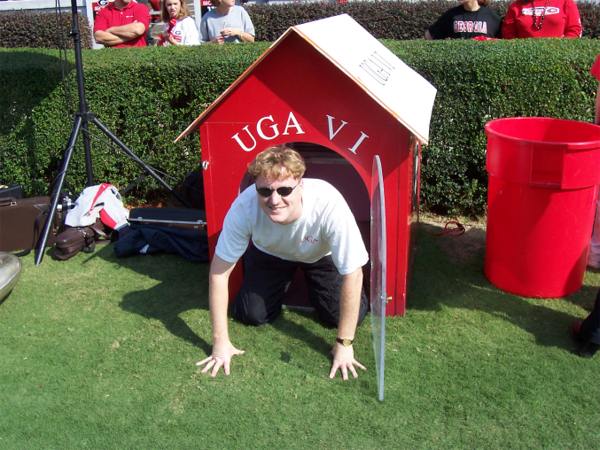 ...well, Uga wasn't using it...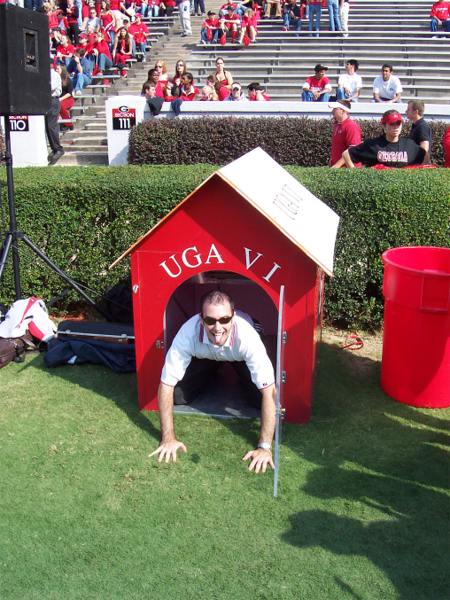 ...well, Uga and Scott weren't using it...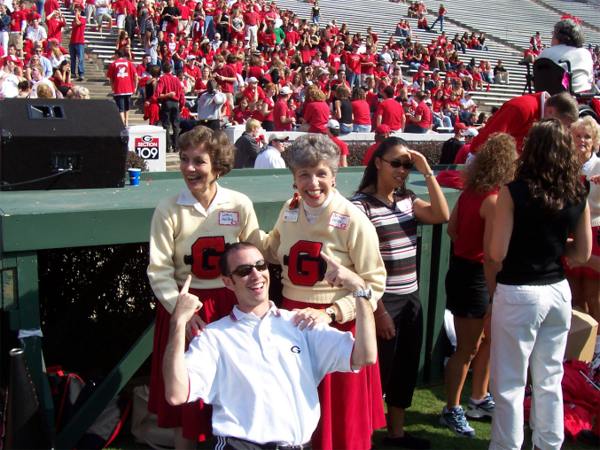 Kevin poses with his favorite cheerleaders.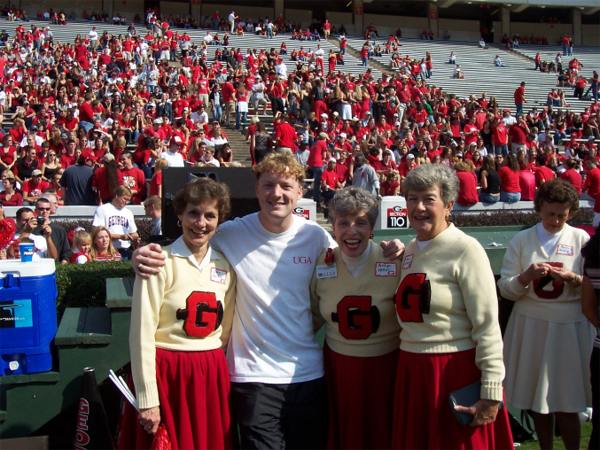 ...but I was having more luck with the ladies...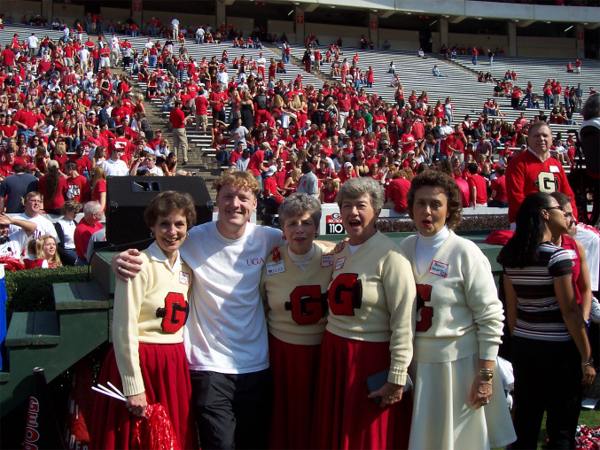 Check out my harem!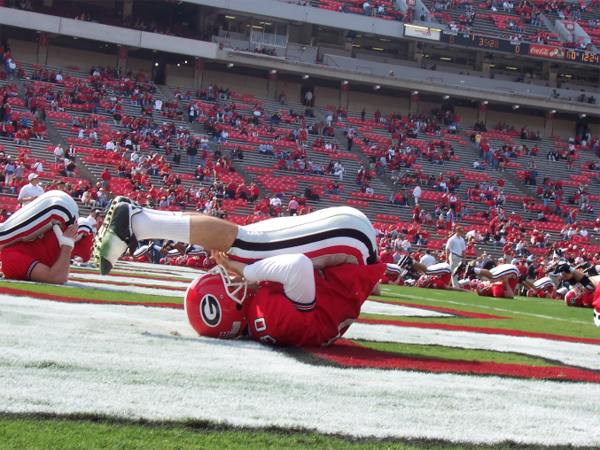 Who else has a quality shot of Billy Bennett bent over?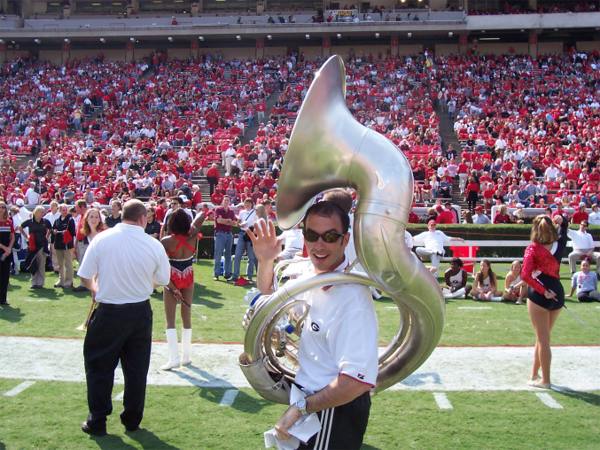 Kevin on the field during pregame.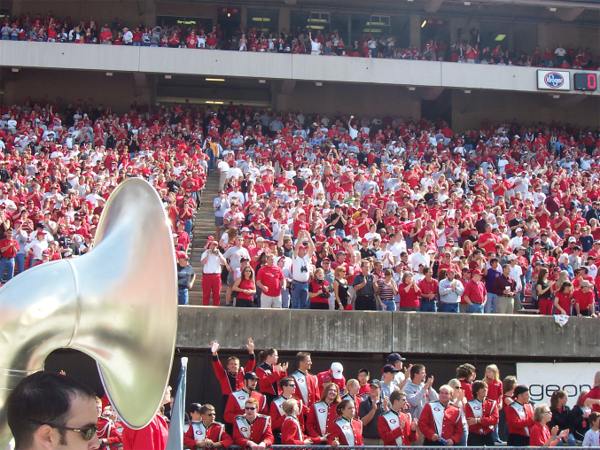 A view of our seats from the "B" in 'Bulldogs'.
(You can see mom, Carey, and Bill on the front row.)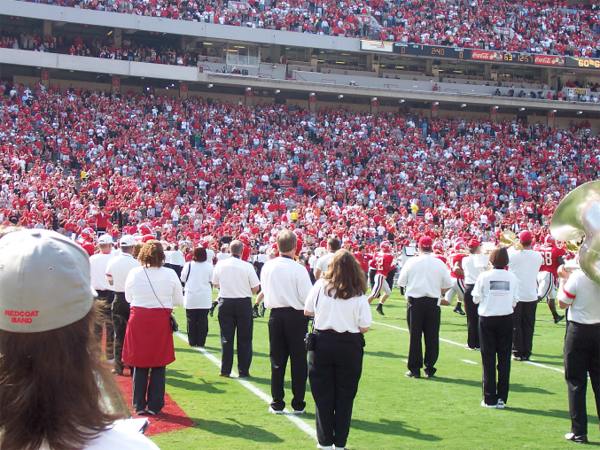 The team runs out.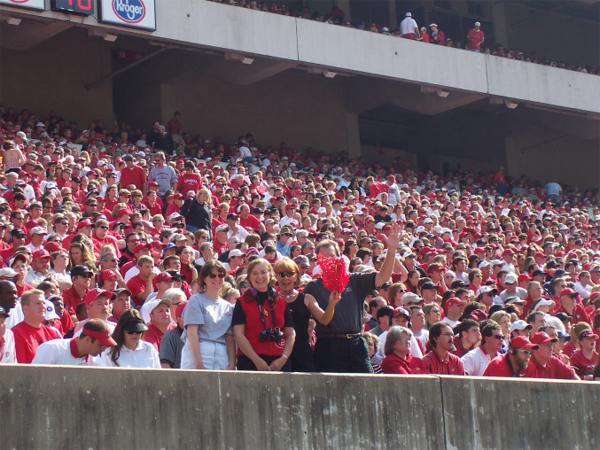 A few pictures of Ginger, mom, Carey, and Bill watching the first quarter...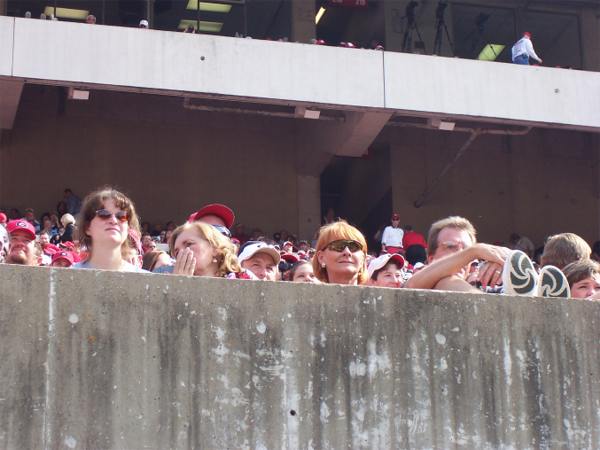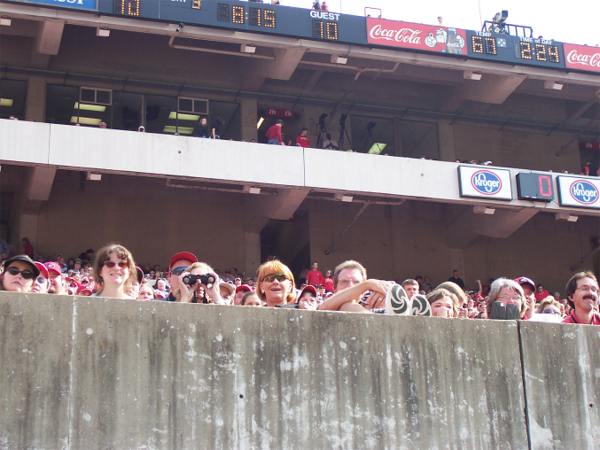 Think mom sees me?